Beach Bod Girl Squad Women's Summer Holiday T Shirt
Batch1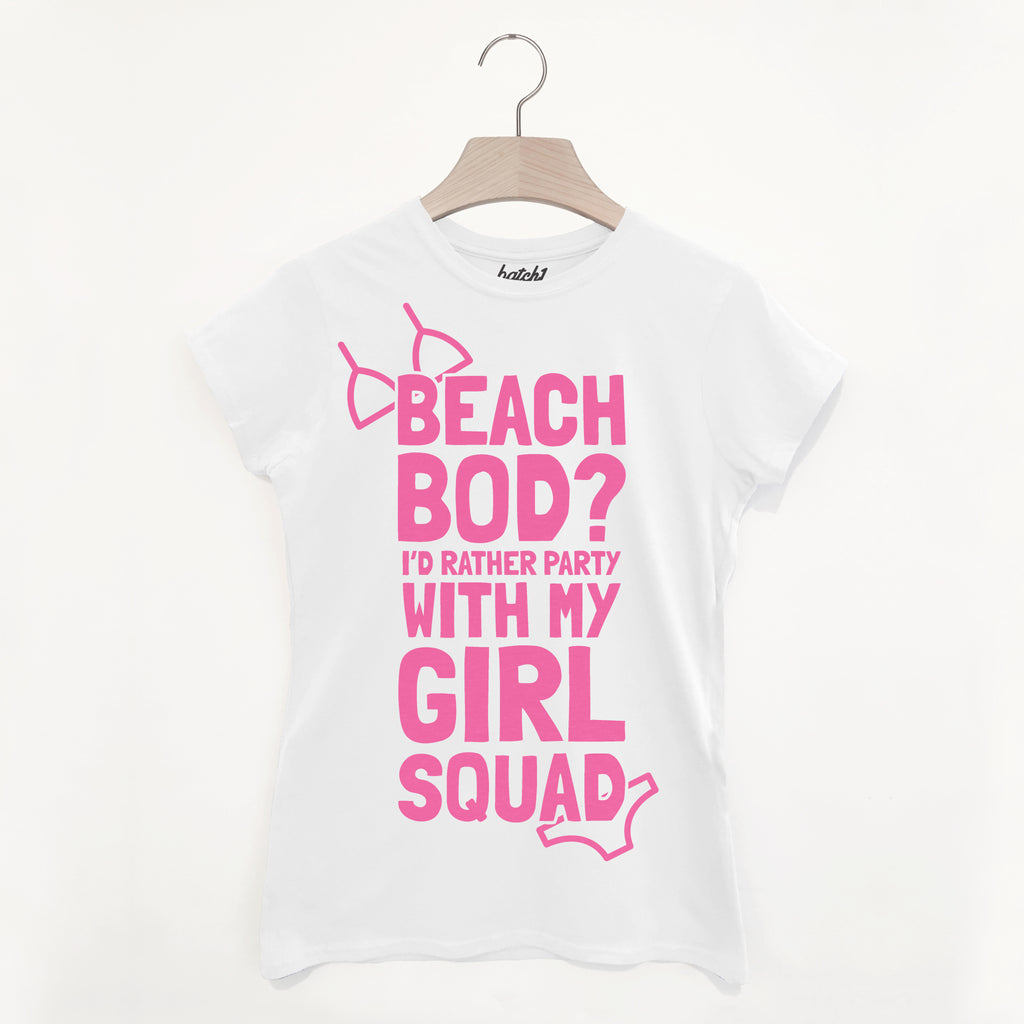 Ladies – let's hit the beach and P-A-R-T-Y!
Super-soft women's fashion t-shirt with lovely soft water-based ink slogan print.
Our sunny new range of summer holiday themed slogan tees have been designed to get you in the mood for summer fun!
The range is a must-have for girls' weekends away, family holiday adventures, beach days with BFFs, summer birthdays, sneaky seaside getaways and fun in the sun! Just add shades and sun cream : ) If you're not treating your best friend, mum, sister or work mate – treat yourself! Have an awesome summer.
View our full range in our Batch1 storefront - all of our products are lovingly designed, printed and packed by hand in the UK at Batch1 HQ.
White
Material: 100% super-soft cotton
Care: Fully machine washable up to 40 degrees
Size Guide (UK sizes): S – 8 | M – 10 | L – 12 | XL – 14 | XXL – 16-18
Fit: Relaxed, Unisex